INTERNATIONAL WUSHU FEDERATION
The International Wushu Federation (IWUF), which was established on October 3rd, 1990, is the international federation (IF) which governs wushu in all its forms worldwide. Currently, the IWUF has 149 members, across 5 continental federations worldwide. The IWUF is recognized by the International Olympic Committee (IOC), and is also a member of both ARISF and GAISF.
The IWUF is devoted to the spread and development of wushu throughout the world, to enrich people's lives by making them healthier, both mentally and physically, and to promote friendship and understanding between all people worldwide through the spirit of sport.
1990   IWUF founded on October 3rd
1991   1st World Wushu Championships held in Beijing, China
1994   IWUF accepted as a GAISF member
2001   IWUF signs WADA agreement
2002   IOC officially recognizes the IWUF during its 113th session
          1st Sanda World Cup held in Shanghai, China
2004   1st World Kungfu Championships held in Zhengzhou, China
2006   1st World Junior Wushu Championships held in Kuala Lumpur, Malaysia
2008   Beijing 2008 Wushu Tournament held in conjunction with the 2008 Summer Olympic Games
2011   Wushu shortlisted for inclusion in the Tokyo 2020 Summer Olympic Games
2014   The Nanjing 2014 Youth Wushu Tournament held in conjunction with the 2014 Youth Olympic Games
2014   1st World Taijiquan Championships held in Sichuan, China
2015   Wushu shortlisted as an Additional Sport for the Tokyo 2020 Summer Olympic Games
          IWUF signs cooperation convention with FISU
2016   1st Taolu World Cup held in Fuzhou, China
2017   Wushu's inaugural inclusion in the 2017 Summer Universiade program in Chinese Taipei
2018   Wushu's debut in the World Wushu University Championships held in Macau, China.
---
Avenue de Rhodanie 58
CH-1007 - Lausanne
SWITZERLAND
+41 21 312 2583
iwuf@iwuf.org
---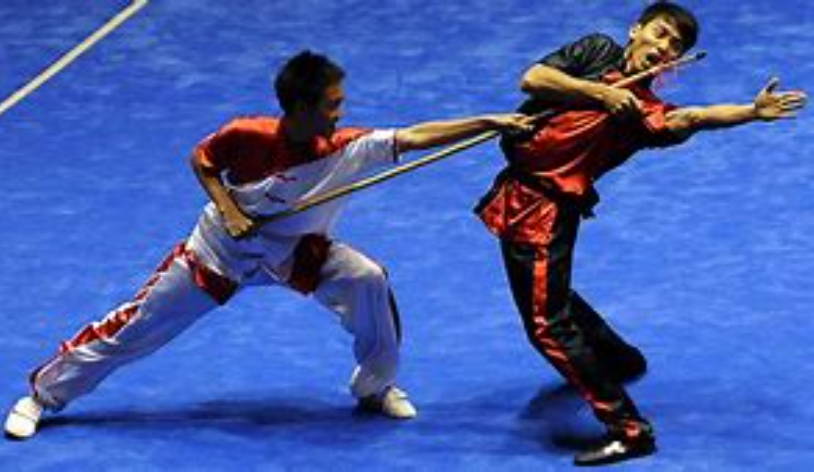 ---
---